Friends,
We are living in a Democratic country. Democracy provides you the freedom and power to elect the representatives who can make decisions on our behalf in order to take this country forward.
Today, the eligibility of candidates contesting for parliament or state assembly elections is decided based on too basic parameters such as citizenship status, minimum age, criminal conviction status etc. From time to time, the educated citizens in this country have asked for stricter norms such as minimum educational qualifications, upper age bar and so on. However, going by the constitutional rights of the citizens of India, it may not be practical to implement such amendments in the near future.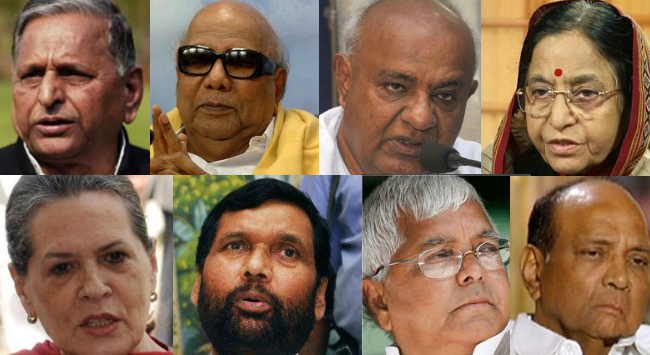 Yet another virus that is affecting the democratic process and progress of this country is Nepotism in politics. Favourism granted to the relatives of family members of politicians has reached such a pathetic state where several members of the same family get to contest a particular election (E.g. Three members of the Paswan family contest the forthcoming Loksabha elections). This is so easily done and manipulated by the crooked politicians because the people have no say in deciding who can contest even before deciding whom to vote for. Further, Nepotism is one of the reasons why most of these politicians and their families turn corrupt.
While constitutional changes or even an Anti-Nepotism bill may be close to impossible, we as voters always have the chance to vote out those who run politics as a family business. We have to decide whether 20 or 30 families out of the millions in this country can continue to play with our future, just because they get to contest and win elections by playing vote bank politics, caste-regional politics and other inherited means.
So during the forthcoming Loksabha election, let me request my fellow citizens to do the following.
1. First, enroll yourself in the Voters list and please Do vote on the election day.
2. If you know of any candidate who got a ticket by Nepotistic means, please alert voters and fellow citizens by word of mouth, social media shares etc to spread awareness. There are already many familiar names out there ( Gandhis, Gowdas, Yadavs, Paswans, Karnunanidhis etc) but there may be a lot more that we don't know; So let us spread awareness by all possible means.
3. Do not vote for Nepotists – especially who haven't done anything at all for the social well-being or progress of the nation even at his/her lowest capacities prior to this election. Even if they have done something in the past, if you believe that there could have been a better candidate, reject them outright. Please think beyond your political views for once.
4. If you don't find a suitable candidate in your constituency, please use the 'Reject all candidates' button. Let us hope this new mechanism introduced this year is going to work and make things better in the future.
Please share this note with your friends and contacts. Let us send this message loud and clear and work towards a cleaner and truly democratic election process. While for every election, we try to vote and elect people based on our best judgment, let us try to make Anti-Nepotism as the theme for this Loksabha election. Because, uprooting nepotism is one of the key steps towards fighting corruption!
The link to the Facebook Online Campaign is below:
Anti-Nepotism Online Campaign for Loksabha Election 2014 – Facebook link
Thank you,
An Indian Citizen