Several sub-standard teams, too many injured players, underprepared stadia and pitches, lengthy schedule – Almost every aspect of the game seem to be taking the reputation away from the forthcoming ICC Cricket Worldcup 2007.
The problem started couple of years back when ICC declared that World cup 2007 will have participation from 16 cricket playing countries. Their argument is that unless they do so, the game will not grow. Well, I doubt if that helps the seven or 8 minnows, anyhow. Ideally they should have followed the Soccer World Cup kind of a setup whereby the qualification rounds pick up the best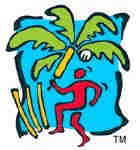 performers from each continent. This means that the top eight test playing nations plus a maximum of two countries should have been given a chance. Instead of proliferating the game the right way, they are reverting to moneymaking and marketing resorts – Well, they wouldn't mind if the so called prestigious event runs into two months, do they? They need money!!!
The combined problems of injury worries, dope and match-fixing scandals seem to be on their way to diminish the image of the high profile event this time. Almost every good team has couple of their match-winners sitting out. If it is Brett Lee and Andrew Symonds – along with couple of other uncertainties – for Australia, it is Shoaib Akhtar, Mohammed Asif and Abdul Razzaq for Pakistan – I discount Afridi, well he has been a hype anyhow. New Zealand might miss their inform all rounder Jacob Oram where as England is trying to figure out who will be their captain for the Worldcup after a half-fit Kevin Pieterson somehow figured in the scheme of things. Sri Lanka has got their share of problems with their old warhorses. Sanath Jayasuriya and Marvan Attapatu are not in their best physical fitness, nor are they getting any younger. West Indies has got a different issue altogether as their star allrounder Marlon Samuels is under ICC scrutiny on match-fixing allegations. Among the front-line teams India seems to have the least of injury problems but their natural strength – of being the best batting line-up in the world today on paper and books – is marred on ground fielding. We have one of the most immobile fielding side of all times for this Worldcup. It is unfortunate that Mohammed Kaif and Suresh Raina did not live up to expectations after playing a good number of matches for India in the past.
When countries like West Indies host the mega event, there are a few issues that comes along with it. The infrastructure to accommodate and transport the players and officials of '16 countries' and their crazy fans will be a bit of a problem for them. Even the capacity of stadia are not along the expectations of typical cricket crazy nations. That is the advantage that the sub-continent nations have. We at least have big stadiums and a good rail network here. The accommodation availabilities as well as air schedules are the other set of problems in the Caribbeans. The Worldcup officials in WI are working really hard but there is every chance that things may not be fully in their control.
The long schedule of the event is mainly contributing to the number of teams appearing. Hope ICC will learn from their mistake and try to organize qualification rounds in the future before electing 10 teams or so for the final event. This would make things shorter, sweeter and more exciting. They indeed need to learn a lesson or two from professional sports bodies like FIFA.