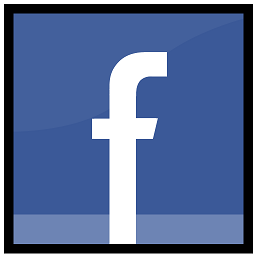 With social networks (SocNets) and online life taking precedence over real life (offline) face to face meetings, there are a number of changes that all of us are going through without us even realizing it. The convenience of getting connected to people without physically moving anywhere is probably a good thing to have, so is the power to get updates and happenings around your near and dear ones' lives. SocNets also help people find jobs, promote their products and services etc. I am not really overlooking all those good aspects. However, there are so many disadvantages that probably will make the facebookers altogether different human beings who might be losing certain good things and experiences in life.
Negative impacts of facebook (and SocNets in general)
I am not sure if everyone feels bad about the negative aspects of SocNets, but I personally feel nervous at times at the very thought of exposing and risking everything online. The following are some of the disadvantages of social networking.
Lack of privacy
Even with the best privacy settings available, you are still airing your private information to the web. And sometimes your friends' friend is not exactly the nicest person around. For example, I do have a lot of people from the blogging world connecting to me, but my real life friends may not like me sharing their information with these strangers, right? In a way, everybody out there on a SocNet is letting each other dig into others private life.
Facebook is selling you
An extension to the privacy problem is the way in which facebook is collecting your data and selling it to external applications and organizations. This include, facebook games, apps, and agencies who are interested in the demographic data of millions of people. We even share our photographs online via facebook on which they have the full rights to share with others.
It's a relationship spoiler
With all these SocNets coming in, people have stopped connecting with each other via visiting them. People even hesitate to pick the phone and talk to their dear ones. Please note that humans are originally programmed to communicate with each other via our five senses and not via keyboard and mouse.
If things go at this pace, it may be even possible that husband and wife and their kids will sit in their respective rooms under the same roof and communicate via facebook.
The other problem is that, even though, it's easier to be in touch with your facebook friends initially, as the list grows you have to either find more time to track everyone, or neglect many of them. And many times, your priority friends or relatives get missed out.
Reduced soft and communication skills
Many people who are addicted to facebook are either already introverts or they are becoming one. They are losing their communication and presentation skills further by only typing in stuff.
Wasting human resource
Mobile phones and social networks are two major challenges that many employers are facing at the moment as their employees' productive time at work is rapidly reducing with all these distractions. In countries like India, the social networks and mobile phones are even used for the wrong purposes. Some people use social networks like IMs (Instant messengers) just like the SMS misuse in India. And when the mobile phones are enabled with facebook, it's a double whammy! Basically, even while on the move, people are distracted.
Cyber stalking
With people connecting with real strangers, the number of cyber stalking and related crime rates are growing at an alarming pace. Many times it's the teenagers who get cheated when they actually meet the real face behind facebook. There's been cases of murder, cheating and blackmailing, after people got too close with their facebook lovers. Of course, there are cases with happy endings as well.
In most cases the teens' parents don't even know with whom they are communicating and what all activities are they doing online. Inability to monitor kids completely is a big issue. I mean, they expose themselves to the whole world but their parents.
Lighter side of facebook
If used in moderation, facebook or any SocNets can be fun provided that you are using it at a predetermined time and duration without really getting addicted to it. The following are some of the standard behaviors of facebook addicts.
Standard comments on photos (especially in India): 'Very nice family photo, all of you look great 🙂'
Some people join facebook only to keep 'like'ing others updates and photos as if their puters don't have keyboard. Some others don't even 'like' people they just created a facebook account to watch what others are up to
Good looking women – hoping that they have posted their original photo – generally get a lot of friend requests – surprisingly even from married middle-aged men
Some people use FB only to redirect their tweets (from Twitter) and spam links to facebook
Things that girl and boy wouldn't talk directly face to face is done via facebook. In other words, many facebook super heroes are super zeroes in real life
…add yours here…
Over to you
Could you share what have been your facebook experience so far? Do you think, social networks are causing some social problems along with the advantages that they offer? Are you addicted to facebook?
Happy networking!