I got to test drive the new Fiat Grande Punto 1.4 on Friday. In fact, it was a very pleasant experience – especially after my disappointing outings with the Hyundai i20 and Skoda Fabia – both being 1.2 litre engines.
The Grande Punto 1.4 in India, is almost a complete car with exceptional high-speed stability and driveability. It also comes loaded with nice features. As usual, there has been several India specific adjustments done – like cheap plastics and fabric – but the main part i.e. the engine rocks! Moreover, according to me, it's the best looking car in that segment and the pricing is reasonable too.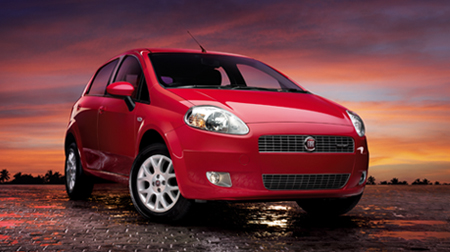 Image courtesy: Fiat India
You can read my complete review of the Fiat Grande Punto 1.4 at Mouthshut
Happy Driving!