The Indian Premier League (IPL), which was originally devised by the BCCI to counter the Indian Cricket League (ICL), seems to be getting bigger than anybody would have thought. Even before the event is kicked off, it has managed to attract so much of international attention and has really become a headache for cricket bodies across the world.
The cash rich BCCI has been really successful, so far, in selling the new idea not only to the potential players and officials but to large business houses, broadcasters and even bollywood celebrities. The 10 year broadcasting rights was given to Sony Entertainment Television for a whopping $1 billion (4000cr rupees!!!). There could be 1000s of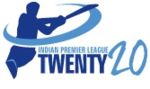 crores of other income per year in the form of franchisees, endorsements etc. So in short, it's pretty clear that BCCI is now running like a business rather than a governing body that stands for the interest of the game. And all this money is for cricket, cricket and more cricket.
More than the mismanaged money of a developing nation, there are other issues as well. Suddenly, a number of international players seem to be opting for early retirement in order to sign up with the IPL. The money that they are going to make for a two months' summer holiday in India is much more than what they might get for an year's central contract by their respective cricket controlling bodies. Since BCCI managed to convince ICC about this new Twenty 20 league, local bodies may not have much say. ICC wouldn't have even dreamt of the revenue potential from IPL, in which case even they would have laid out profit sharing guidelines and other rules to restrict player pouching.
Even worse is the current situation that Cricket Australia is going through. A lot of Australian players – predominantly those who have signed up with IPL – seems to be opting out of the planned tour to Pakistan citing personal issues and safety concerns. In fact, the tour to Pakistan is clashing partly with the IPL summer schedule and this sounds more like a plan to make some quick money with IPL by skipping the Pak tour. BCCI is adding more fun to the whole drama by allowing Pakistan to play a few ODIs against India if tour by Australia is cancelled! All these sound so fishy and I feel that BCCI is growing bigger than the game and all other cricket playing nations and ICC put together. These developments are probably going to jeopardize the game sooner or later.
If IPL is really in the interest of the game, I think ICC should include the same in the overall international cricket agenda and also formulate plans to help other cricket boards who loose their players to IPL. The money required for the same has to be shared by IPL and BCCI. Also, it would be great if BCCI is redirecting part of their huge profits for the betterment of other sports or even to address some social and economical issues in India. That is when IPL becomes a real opportunity for all and cricket really becomes the religion of India!