KFC India recently launched some refreshing and sparkling variants of KC Krushers (known as KFC Sparklers abroad) for the summer. I have been experimenting with KFC Krushers to make some cocktails and found two of their variants extremely good for making instant cocktails.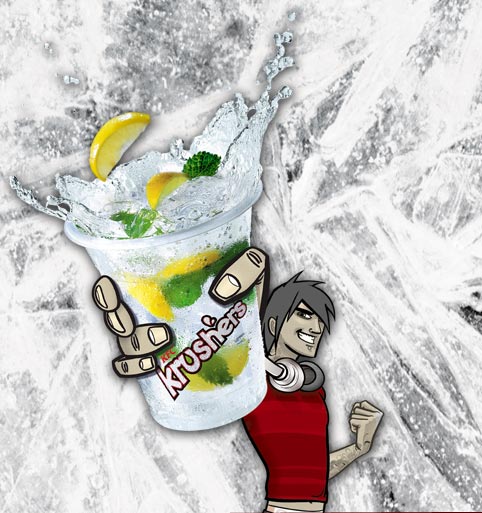 The Kentucky Fried Chicken Krushers variants that are good for making cocktails are:
Vanilla Blue
Virgin Mojito
Both of them are available at Rs.49/- in India which means that you have the possibility to make some refreshing cocktails under Rs. 100/-
So what are the cocktails that you can mix with these summer drinks?
Blue Lagoon
Well, the original Blue Lagoon contains Curacao but our instant KFC Blue Lagoon can live without that.
Method of Preparation: Mix 60 to 75 ml of Smirnoff or fine Vodka with KFC Vanilla Blue sparklers and there you go!
Mojito
This is no brainer! Add 60 ml of Bacardi or any good white Rum to KFC Virgin Mojito Krushers. Stir well and top with some crushed ice. Your KFC Mojito Cocktail is ready.
Since the Virgin Mojito from KFC already contains enough fresh mint leaves and lime wedges, you don't need to add anything else.
How's that?
Try them and let me know your feedback. And don't hesitate to come up with your KFC Krushers cocktail variants and share as comments here.
Enjoy the summer!