I need to start by highlighting this age old tradition of Indian culture – viz. Respect for elders. I must admit that I have been a firm believer of this particular aspect of our culture thanks to our education system and the Indian National Pledge that I took every morning in the school ("…I shall give my parents, teachers and all elders respect…")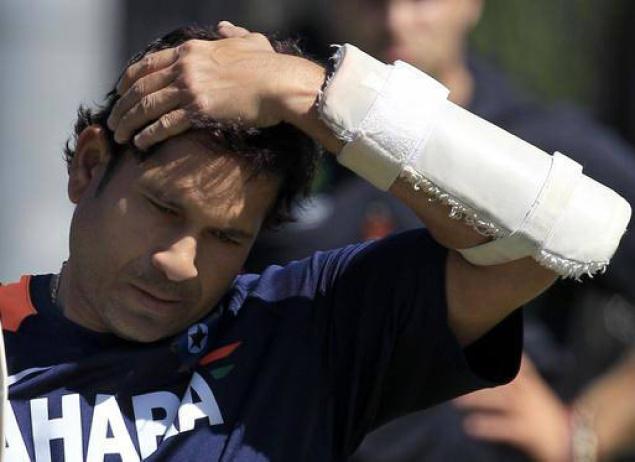 As I grew and grew enough to become a middle-ager, I realized that people become more and more selfish as they get older – the primary motives behind the same being the greed for money and power. If you look around or read all those corruption topics that came up in the last five or ten years, you will realize that in most corruption cases or charges, there was a senior politician involved (or he/she was the driving force behind the same)
Well, every theory has exceptions and hence before proceeding further let me salute those exceptional elderly and senior fellow citizens who selflessly dedicated themselves to the nation, society and their family and the overall growth and reforms.
Our 'respect elders' syndrome can be observed in many real life situations in India. In most traditional families, the oldest person (doesn't need to be an earning member) still have the final say on the family budget, spending or even what social stand to take on particular issues. He or she is more like the final authority on all family matters and the current Television Serials in Hindi seem to endorse this idea even stronger.
Jokes apart, what this culture has offered our elders is to help them hang around as long as they want to in their respective roles and careers instead of helping with a bit of succession management at the right time. Whatever may be the walk of life, Our seniors just don't retire!
I have several examples from various fields and domains.
Our first World Cup winning captain and national hero Kapil Dev had to be literally kicked out of the Indian team after a disastrous and stretched final couple of years in his career.
Hiding behind heavy makeup and wigs, our senior actors at 50 or 60 years of age would not mind running around trees with teenage heroines unless they are forcefully and gradually taken out by the industry and fans. This is true in any Indian language movie industry and at times they even depend on the fan clubs and paid fans to hang around by creating fake publicity for the movies released.
Our politicians like Muthuvel Karunanidhi or Deve Gowda never give up a chance to contest the elections or lead their respective parties even though they are on adult diapers, wheelchair and completely mentally/physically unfit to be a public representative or parliamentarian.
Some of our famous playback singers have sung for 1950s films as well as 1990s all for young heroes and heroines. At some point they were kind of forced out giving no opportunities. Why did they have to wait till then and lose respect?
Most of the Indian sportsmen that I know, retired only after they were told to quit or ignored for a couple of years for major tournaments or national selection. This is true not only for cricket but with athletics, hockey, football, tennis, badminton or you name it.
Even worse, we are now hearing an age row from the Army chief of India who potentially wants to hang around for another year. Where are we heading?
Not ready to age gracefully?
The real problem that we are facing hear is that most of us are NOT willing to accept the fact that the age has caught up and you need to take wise decisions about how to utilize your current age, knowledge and acquired skills efficiently?
At certain age people from any walk of life need to think of the following topics:
Succession management: How to prepare the next set of people in the line so that they can take up the mantle at the right time without disruption
Opportunity for all: Just like I did get a chance at my right age, isn't it important that the NextGen get a chance as well at their right ages?
Utilizing skills, learning differently: How can I retire now and still add value to the domain I am/was operating in? This could include grooming youngsters, joining advisory or planning committees, assuming honorary positions etc
Beyond money, power, ranks and visibility: This probably is the only reason why people hang around despite being not in their best times
Sachin Tendulkar Retirement
Now, coming back to the topic of Sachin's retirement.
In my opinion, Sachin Tendulkar has nothing more to prove (like the latest stupid number from Dhanush suggests) in his field. He has created many individual records, made hell lot of money and fans and more importantly played for the country for around a quarter of a century. He has to accept the fact that he's 39 now and he got the rare chance to play for India at the age of 16. It's time for him to do something else in life beyond piling up more personal records, degrade himself and go out. At the moment, it's clear that he's slowly degrading and even if he's not, it's high time he retired and passed the baton to youngsters. Moreover, with the likes of Ricky Ponting retiring from ODIs, there will not be anyone else who could potentially break his personal records unless the rules of the game and format change drastically. By the way, this is NOT just about Sachin Tendulkar but holds good for most other oldies too – be it Rahul Dravid, VVS Laxman – and not so old underperformers like Sehwag.
I had actually mentioned about the need for succession plan in Indian cricket three years ago. If they had done it in steps, the current situation of youngsters not performing would not have happened.
And a final comment on retiring at the right time. Choosing to retire at the right time is all the more important if you are representing the country, a community, geographic region or a team. i.e. People like golfers or tennis players (sometimes actors and singers too) who represent themselves in individual performances may opt for late retirements. But that should not be the case with politicians, sportsmen, and bureaucrats who represent the country. And anybody's legendary status does not automatically provide extra time for them to decide to go out on their terms! They have to think about the team and country ahead of their individual aspirations.
So Sachin, will you be a gentleman and retire on your own at the peak or would you want to stretch it beyond 40 years of age, belittle yourself and get sidelined forcibly? Decide yourself! Ideally, you should have quit after taking the victory lap in ICC Cricket World Cup finals last year!