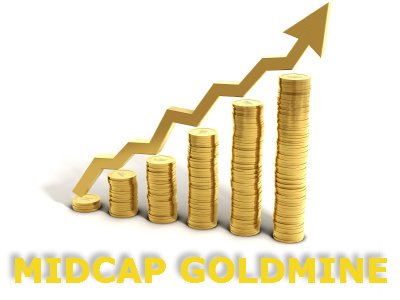 It is statistically proven that long term investments in equities (stocks) can outperform any other conventional form of investments or asset classes such as real estate, gold or bank/post office deposits. However, a lot of people hesitate to invest in the stock markets due to a number of reasons including risk of losing the capital, volatility in the stock market, confusion between speculative trading vs investment, and the uncertainty around the companies that they invest in or sheer lack of knowledge to pick the right stocks.
Investing in Mutual funds (Read Systematic Investment Plan or SIP) is probably the easiest and safest route to enter the stock market rather than going for direct stock investment. However, the return on investment can be much higher if you go for direct equities as long as you pick the right stocks and companies to invest in.
An ideal stock portfolio (Read my stock portfolio that I often update) should have a mix of large cap and midcap stocks across several sectors/industries to minimize your risks. However, if you are looking at a faster growth rate you can even think of a Portfolio that's heavier on the Midcap side if not an All-Midcap Portfolio. Given below, is a list of 20 handpicked midcap stocks that I believe should offer significant wealth creation (at least four to five times, if not more) for investors in the next ten years.
My List of 20 Midcap Stocks in India
Most of the Midcap stocks in this list are those with the proven record of high return on investment (Based on the ROE, ROCE parameters, sales/profits growth numbers etc) over a period of time. I have also included a couple rather new players which I think will excel in their respective businesses and hence offer higher returns to investors. Further, these companies are run by excellent management and promoters too and hence the business health and longevity is not under threat.
Here's my winner list:

1. Amara Raja Batteries
2. Apollo Hospitals Enterprises
3. Atul Auto Ltd
4. Aurobindo Pharma
5. Avanti Feeds
6. Bharat Forge Ltd
7. Britannia Industries
8. Cera Sanitaryware
9. Colgate Palmolive Ltd
10. Dewan Housing Finance Ltd
11. eClerx Services
12. IndusInd Bank
13. Kaveri Seed Company
14. Kitex Garments (Previously suggested)
15. Mayur Uniquoters
16. Motherson Sumi Ltd
17. Pidilite Industries
18. Torrent Pharmaceuticals
19. UPL Ltd
20. Zensar Technologies Ltd

(Some notable omissions include Page Industries, Eicher Motors etc which have run up quite a bit)
Investment Methodology
Since the markets have run up a lot, putting all your money as lump sum investment can be very risky at the moment. Hence the following is the methodology that I suggest.
Make a shortlist of 12-15 of the above midcaps for your investment. Give more weightage to sectors like Pharma, Banking and Auto ancillaries
Systematically buy these stocks either by putting a fixed amount per month into buying the shortlisted stocks or by adding these stocks at every market correction
Track your investment on a periodic basis for any change in fundamentals of the selected companies. You don't need to track them on a daily basis as long as your choices are good and have a long term plan with them
Periodically (once a year may be) validate and check the sector-wise weightage of your holdings and readjust if required
Watch them grow! And do not let the market fluctuations affect your investment decision UNLESS the fundamentals of your invested companies change.
Disclaimer: I am not a qualified finance adviser or portfolio manager. Please consult the experts before taking any investment decision in the equity market. You may have to do further research on these stocks on financial portals, websites of these companies as well as mandatory filings by them before taking any positions. As a disclosure, I have investments in many of the stocks mentioned above at the time of writing of this post.
Related Posts
10 Multibagger Midcap Stocks in India
10 Small Cap Stocks with Growth Potential
Good luck with your investments!