Ajith Prasad Edassery is a retired Software professional from Bangalore, the Silicon Valley of India. He has been into online writing and publishing since 1998 and has created several websites and blogs since then. This blog is an attempt to express his views on certain passionate topics such as food, cricket (a field game), politics, technology, cars, investments, cooking and issues of social relevance in the Indian context.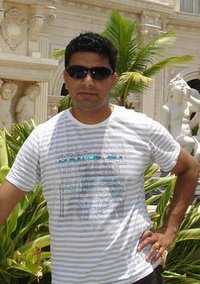 Ajith is married and his wife Vidya. They have two beautiful children – Aditya and Atul. You may check out the following personal blogs to learn more about the author and his family.
Arbitrary Thoughts – Vidya' blog
Adi's Wonderla(nd)
Ajith's blog on Blogging Tips.
Ajith can be reached via the contact form provided here on this blog. You may also connect to him via his facebook, Twitter @edassery, or Google Plus profiles.