The ICC Under-19 World Cup pool matches have been just completed. The first round saw the dominance of sub-continent teams with all of them – Pakistan, India, Sri Lanka and Bangladesh – leading the group tally, definitely reinstating the fact that kids pick the game early in this part of the world. Also, Bangladesh managed to register an upset win over England in a low scoring encounter.
The event so far has been built around very low-scoring matches. The reason could be the presence of a number of mediocre teams. The knockout round or super-league is where the game actually starts and we might get to see two or three close matches there.
I was trying to pick myself a favourite or well-balanced team but unfortunately I couldn't pick any as yet. The Australian and South African sides were disappointing though they had a batsman or a bowler respectively in the top ranks. There are couple of performers in all teams, either in the bowling department or batting but no balanced composition. But as an overall package, the Indian team coached by Dave Whatmore looks promising.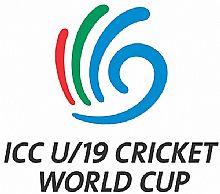 However, the Indian batsmen's aggressive approach is more influenced by the Twenty 20 format and I doubt if any of them will make it to the national test squad in the coming years. There are three or four Yuvraj Singh like batsmen but sad not to find any Dravid or Laxman like personality yet. The Indian test team middle order soon will have to be satisfied with couple of one-day players when the big four retires. Hard-hitting opening batsman Kohli, Tanmay Srivastava, wicket keeper batsman Shreevats Goswami and captain Virat Kohli were impressive from batting point of view. The bowling department looked weaker and I didn't find anybody particularly exciting including the left-arm spinner Iqbal Abdulla. So more or less its batting wins matches for India.
England seems to have a wonderful pair of opening pace bowlers. Steven Finn and James Harris pair looked like they will make it to their national squad soon. They also have a batsman with an excellent temperament in the form of Billie Godleman. So England is my second favourite team and also credits to them due to the presence of two or three test quality players. Though Srilanka and Pakistan dominated their groups, neither of the teams looked balanced. The much hyped Umar Akmal (brother of Pakistani wicket keeper batsman Kamran Akmal) was not that impressive and no Pakistani pacers were really impressive – at least nobody like Anwar Ali (I still wonder why he is not in the Pakistan national squad yet) from the last Under-19 world cup winning team. Also Srilanka might not get to see another Chaminda Vaas, Muralidharan or Kumar Sangakkara in the near future. West Indies however seems to have a good opening batsman, Adrian Bharat, who have impressed Brian Lara a few years back itself though we are yet to see him leading his team's batting from the forefront in this event.
Looking forward to the knockout games where we may get to see some good matches when teams of similar bandwidth rub against each other.