Okay! It's time for a controversial post. I am going to talk about the most irritating and annoying personalities in India from various walks of life. They are here in this list either because of one or more of the following reasons:
Mediocre performance or do not really belong to the profession they are in
Content stealing or corporate fraud
Public behavioral problems or hate speeches/actions
Born skills spoiled by lack of focus or other priorities
Shame for India
By the way, it is my hate list and do not necessarily mean that they are in your list and that's why we have a poll at the end of this post whereby you can select up to three of those personalities that you consider really worst in their respective careers or roles.
And here you go…
The Indians that I hate the most
1. Pramod Muthalik – Religious fanatic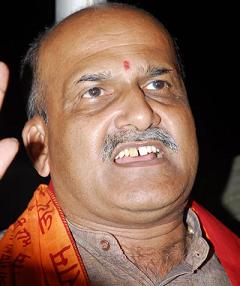 As we all read and saw in the last two years, Pramodh Muthalik and his organization Sri Ram Sena vandalized the pubs in Mangalore and beaten up lady guests there. He is a Hindu extremist, in my opinion, who claims that he's trying to protect the Bharat Sanskar (Indian culture) in the interest of our nation. Mr. Muthalik, nobody from the government or court has hired you to protect our culture and hence you better mind your own business. Moreover, as per a recent sting operation, your goons disclosed that you can beat up anybody and smash up anybody or any organization if you are paid bucks in lakhs. Hence you are one of the top among in my hate list (and I am sorry to have given you some more publicity to you via this blog post)
2. Raj Thackeray – Regional politician
If Muthalik is an example of religious related atrocities, Raj Shrikant Thackeray is about regionalism in its worst form. Being the nephew of the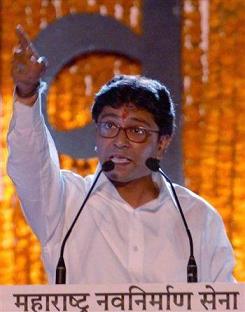 Shiv Sena supremo, Mr. Bal Thackeray, it is quite natural that he had to come up with his own regional political set up – MNS (Maharashtra Navnirman Sena) – to take on non-Mumbaikars in Mumbai. While Mr. Bal Thackeray in his early life had at least certain principles in life and even possessed some skills (cartoonist) in the field of journalism, Mr. Raj Thackeray is someone who just thrives on his hate speeches and provoking acts. And hence he's the #2 in my hate list.
(Rest of the people in my list are generally overrated people from various disciplines)
3. S. Sreesanth – Cricketer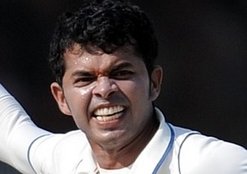 Well, Sreesanth is not as bad as any of the two listed above. But he's a great example of indiscipline, tactlessness and behavioral problems. It is all about skills not getting converted into numbers and wins that matter for Indian cricket.
I personally believe that, he's a highly overrated cricketer who has not done anything good to Indian cricket so far other than winning a test match in South Africa. And for that T20 World Cup winning catch against Pakistan, the monkey just happened to be underneath the ball at that point of time!
4. Himesh Reshamiya – Singer?
Himesh Reshamiya, the man who hoots through his nose and broken windpipe is a great example that explains how sound is different from music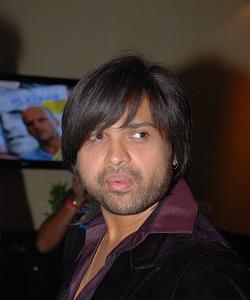 (Remember, what you studied in physics some years back?). To torture the people of India even more, he sports a custom made bronze coloured poodle wig, a funny cap that doesn't match his age or looks and multiple layers of clothes made from cotton, synthetic to leather. He usually roams around with gorgeous teenagers of his daughter's age and that makes me hate him even more. Of late, he has started acting (if you can call that acting) as well. God save Indian music and bollywood movies!
5. Anu Malik – (Inspired) Music Composer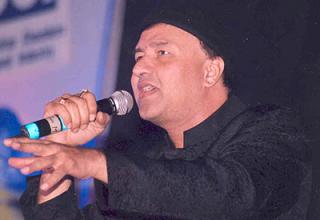 I hate Anu Malik because he is one of those fools who claims to compose inspired music but thus far whatever he has done is crap. If he has done anything good, obviously that is stolen. Moreover, I hate him for his singing in his own album and of late for being in the Indian Idol judges panel. He is also the epitome of arrogance – arrogance of a semi literate man in his discipline. He should learn to be as humble as someone like A.R. Rehman.
6. Deepika Padukone – Model, Actress
Well, as a child, I used to like Prakash Padukone, who was really a role model for budding sports persons and and he is an extremely well behaved gentleman. His daughter has not necessarily shown any bad public behavioral issues, but she's only good as a still model. She's extremely dramatic, pathetic and over-acting when she does her movies or commercials (BSNL, Fiama di Wills,…). Hence Deepika Padukone in my hate list for doing something that she is not skilled at. In my book, she's the worst actress in bollywood.
7. Arnab Goswami – Television Anchor
Well, Arnab Goswami is supposed to be one of the most educated news readers but when it comes to moderating live programs on the Time Now TV channel, he is one of the most irritating personalities. The new generation TV journalist are trained to create sensationalism and trash anybody (especially politicians) who come their way to get claps from the viewers. Obviously, those who watch Times Now and read Times of India
are after page 3 journalism and sensational news rather than gaining knowledge and the right perspective. So, Mr. Arnab, though you possess good skills, it is never properly used. And despite your producer's demands, you could still behave better with your guests (especially the elder ones) who have seen the world much more than you.
Moreover, I hated him and Barkha Dutt for the kind of journalism they did during the 26/11 Mumbai attacks, which was mainly the cause of those terrorists resisting longer. Times Now and NDTV, despite the Mumbai police' requests, were providing live visuals of the operations that actually helped the terrorists.
8. Mandira Bedi – Actress, Anchor, Model,…
Just like in the case of Deepika Padukone, Mandira Bedi took up certain roles such as cricket program compere, which is not exactly her stuff – though she tried to distract junta via other stuff. She was definitely a decent TV soap actress and a theatre personality but spoilt her image (whatever she had) via entering cricket – which seems to be the easiest for anybody to make instant money and fame in India. She should have remembered that to host a program in English, at the least, one should be very fluent and flowing in that language.
(Sorry, I could not get a PG13 image of Mandira Bedi)
9. Ramalinga Raju – Industrialist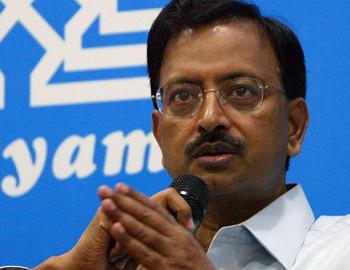 Well, this one was a tough one – a case of one of my idols getting into the hate list overnight. In one of the biggest corporate frauds in India, the (A)Satyam Computers founder admitted in 2008 that he and his company have been involving in manipulating the company's results and cheated its investors. While, Mr.Raju did it all for his family run business, what he did is to tarnish the India story and spoilt trust among investors from India and abroad. An unfortunate case but a big time fraud person in my list.
10. Sania Mirza – Tennis Player
I hate Sania Mirza not because she married a Pakistani cricketer. I always thought she was a highly overrated sports personality who was known for things other than her tennis. Another creation of the media, especially Times of India's Sania Mania campaign. One should note that she's not won any Grandslam (in the womens category) for India and her best all time rank was 27 or so. Probably she possessed some in born skills that was leveraged the wrong way – just like Sreesanth.
(In order not to distract the readers, I am not publishing Sania Mirza's image as well)
What is your Hate list like?
Well, I had some more people like Mayawati, Lalit Modi, Bappi Lahiri, Mamata Banerjee and some of the worst politicians in India in my list but I wanted to make it a list of ten. Now let me request you to vote for the worst personalities in this list. Please choose up to three and if you don't see your person here in my list, please feel free to comment about him/her.
Vote for your least favorite person in India
That was a long post and I appreciate your time and comments.