Yesterday, the Government of India has taken a bold decision and Diesel and Petrol price Deregulation came into effect – of course, clubbed with a price hike.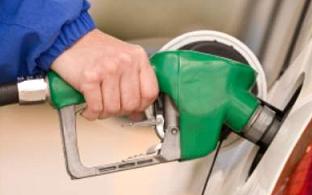 As usual the vote bank politicians on the UPA alliance, opposition leaders and the left have voiced their protest. They claim that they are 'with the people of India' and whole lot of other crap. Two of the most politically spoiled states in India – The West Bengal and Kerala – have readily jumped on to 'celebrate' the situation with a 'Hartal' (strike). But do they even know how pampered the people of India already are how much they are misusing one of the most limited natural resources such as petrol (LPG and diesel as well)?
What does deregulation means?
Decontrolling or deregulating the petrol prices mean that, the government will no longer be subsidizing petrol prices and the prices will be purely linked to the international crude prices. In the case of diesel, though, it will be only partially regulated – the reason being an attempt to avoid sudden spike in inflation.
Why should Petrol cost more?
As all of us know, petrol (or Gasoline) is produced out of crude oil which is a natural resource that's available in limited quantity. It is a matter of a few years before the crude gets totally exhausted. Although, there have been several crude discoveries in India, we are still dependent on the OPEC (Oil Producing and Exporting Countries) to import crude and refine it to produce petrol, LPG, diesel, aviation fuel, kerosene etc.
Petrol production cost
As of today (26 June 2010), the crude oil costs $79 a barrel (159 Litres). Since this has to be transported to India via the marine route, there is a shipping cost. Let's say it's something like 10%. Since the import duty on crude oil was waived sometime back, let us not count that part. Hence by the time the crude arrives in India, it is already costing something like $85 per 159L.
So the petrol refining calculation goes as follows:
Cost of 1 barrel crude: $85 or Rs. 3910.00 (exchange rate of 46)
Quantity of petrol produced from 1 barrel crude: 72L (45.4%)
Since almost 100% of the crude is refined into some product or other, we can calculate the raw material cost of producing 72L or petrol as 45.4% of the price of crude barrel.
Hence 72L petrol's material cost alone is 3910 * 45.4 / 100 = Rs. 1775.00
Raw material cost of 1L of Petrol = 1775.00 / 72 = ~25 rupees
Obviously, the raw materials alone do not contribute to a product. You need electric power, thousands of paid employees, machinery, maintenance etc to finally produce petrol. So finally when it's of consumable form, it is costing around 30 rupees in the oil refining spot itself.
Taxes, marketing and distribution cost
The following are the other additional expense before you can consume the petrol at your favorite gas station:

Excise duty
Education tax
VAT
Distribution and transportation cost
Dealer commission

As I understand, all the above added up comes to around 27 rupees per litre of petrol the majority of the cost is towards excise duty, transportation cost and VAT (Isn't it a pity you have to spend more petrol or diesel to distribute petrol?)
Essentially, one litre of petrol, by the time it reaches the petrol filling stations, is costing you already Rs. 57/- without any profit added to the petroleum marketing companies. Obviously most of these companies are state run companies and hence cannot afford to reap 100% profit. Let's turn our back on them and tell them that you can make say 20% profit. And if you add that your 1L of petrol should actually cost you around Rs. 68/-
Now, aren't you really lucky that it's available below Rs.60/- even with the latest hike in petrol prices?
Subsidy woes
The story is not over yet. One needs to do similar calculations for other products such as diesel, aviation fuel, kerosene and LPG. Unfortunately diesel is the primary thing that fuel public transport and distribution system in India and kerosene – LPG are house hold lifesavers when it comes to cooking purposes. In order to curb the inflation and protect the below poverty line people, the government has to subsidize it big time. A part of this subsidy cost is absorbed by the government while the oil marketing companies bear the other half. This puts some pressure on the government to increase taxes on luxury consumption sectors such as airlines by increasing aviation or jet fuel prices. They are also taxed heavily which is mainly borne by the rich or upper middle class people in India.
Why deregulation of petrol prices is good?
The deregulation of petrol prices will definitely increase the rate of inflation in short term. Virtually there will be immediate price rise in commodities and other consumables. However, for long term I think it is a good move because at the end it will definitely reduce our long term debt and fiscal deficit. Our overall economy will get stabler in this case.
Secondly, this measure will be a boost to the oil producing and marketing companies to recover their losses immediately. Remember, lakhs of people work in these huge companies and they need a life too. Moreover, the government run oil companies will be candidates for disinvestment which means that the government can lower their fiscal deficits further with additional income.
The other advantage is that the inflation, at the moment, is a fake figure. You will get to know the actual inflation and variation of commodity prices only when the petrol prices move according to the international crude prices.
This will also bring in big private players (e.g. Reliance) into the petrol marketing game. Remember that companies like Shell and Reliance used to provide excellent quality of petrol and service until Reliance pumps were forced to close down due to government regulations. This kind of competition will eventually bring in good service, good quality and in the future competitive pricing as well. The immediate woes will be compensated in the mid term – that's my strong belief.
The government, in the meantime, should try to reduce the excise duties and restructure the VAT to minimize the impact of immediate fuel price rise on inflation and the poor people.
Long term solutions to curb petrol prices
In the long term, there are several viable solutions that needs to be done from the sourcing point to distribution and consumption.
There are possibilities of under sea pipes (just like the one we were planning with Iran for gas sourcing) from the vendor nation to India to reduce shipping cost. This has a very good long term positive impact though initial cost of incorporation is high.
The oil refining companies sourcing and storing mechanism needs to be optimized in a way that when the crude prices are low, we are able to store more. I am not sure, how much of optimization is done in this regard. Since we keep getting new and new governments every few years, they may not go for a long term plan for the same. Please remember that not too long back, the crude prices were at $35 or so per barrel.
There is a scope for improving the internal distribution system as well. Though, India has a huge geographical region, we can still have oil distribution pipes from refineries directly to the regional distribution centers. This needs long term planning.
Final thoughts
I think our citizens (and even people from rest of the world) are misusing petroleum products and this kind of abuse needs to be first controlled via price hikes and then by introducing alternate energy options and technologies to optimize the usage. There is a lot of scope for India to take out those old, fuel inefficient vehicles from our roads. I think the taxation needs to be restructured so that people and families who own more than one vehicle should be taxed more. There can be several other long term steps to improve the overall situation but please remember that at the end of it the petrol will anyhow get exhausted.
And a request to our great politicians who always oppose what the government is trying to implement. If you are really with the people of India, please come up with real practical suggestions to improve the situation. It wouldn't be too long before you will be stone-pelt by the younger generation for preventing them an opportunity to live in a developed country by 2020.
And my questions to my friends (not the poor) who are earning in thousands and lakhs. How dare you crib about a three rupees rise in petrol while you still prefer to drive to office alone in a 5, 10 or 15 lakh car?. More over I haven't seen you cribbing while spending 1000 rupees for a dinner or while buying a shirt worth 1500 rupees.
Think long term friends!